What Does it Cost to Make a Book?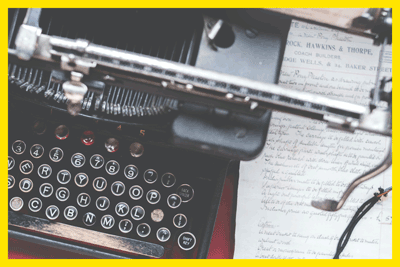 Getting your book from "pen and paper" to "printed and published" can seem intimidating. It is a complicated process, but with our help, it's not overwhelming. OKPC takes our years of experience in the publishing industry and turns it into an accessible program for you. We help you out with all parts of the publishing process.
Unlike some other book industry publishers, we don't sell "packages" – we want to customize everything to your vision of your book.
The Process in Action
Below is a list of the services that we offer to each person who publishes with us. This is non-exhaustive – it doesn't include all our services – but it gives you a good idea of what we offer and the many steps it takes to make a book!
Part 1 - Manuscript Preparation
Manuscript Preparation

Royalties - 75%-100% of net profit on each book

100% Copyright Ownership

Non-Excusive Contracts

Content Formatting

3 ISBNs & Barcode (Softcover Edition, Hardcover Edition [if manuscript meets requirements], eBook Edition)

Promotional Copies

Editor's Manuscript Evaluation

Back Cover Copy

Content Editing

Final Proofread
Part 2 – Design & Production
Custom Book Cover

Custom Interior Layout

B&W or Full Colour Interior

Early Cover Design Access

Advance Reader Copies included FREE

Work with Designer to Create Book Design

Electronic Book Proof

Physical Book Proof
Part 3 – Publication & Distribution
Okanagan Publishing House Online Bookstore

Available for Purchase through over 50,000 Booksellers

Worldwide Distribution

Ebook Distribution – Okanagan Publishing House Bookstore, Amazon Kindle (with 'Look Inside' feature), Google Play Books (with 'See Inside' feature), Apple Books, Rakuten Kobo.

Book Marketing Basics Video Course + Toolkit

Author Landing Page

Social Media Training & Coaching

Amazon Author Page
Because we create a package for each book we publish, there is no "set cost" for launching your book.
For example, a 24 pg illustrated children's book does not take as long to edit as a 350 pg non-fiction book! Our base cost for publishing is $1,000, and our average price is $1,500.
Get in contact with an OKPC rep to talk more about your specific project and how we can make it come to life!
Subscribe to our newsletter