Garbage Guts
Garbage Guts: Gets Adopted is the first book in the Garbage Guts series written by A.F. Morrissey and illustrated by Marcela Gonzalez.
BOOKS
About Garbage Guts: Gets Adoped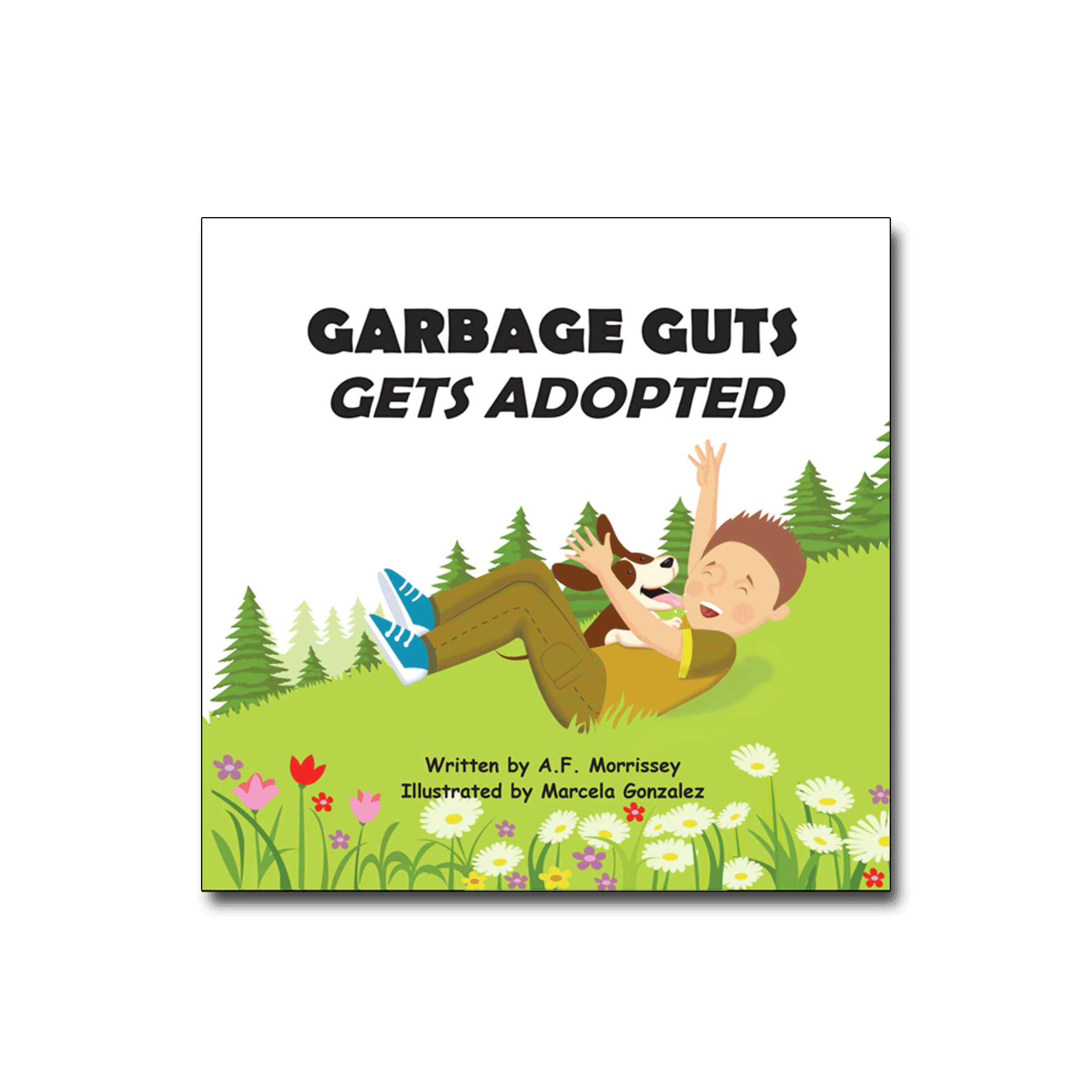 A friend in need is a friend indeed!
Elliot wants his lily pad to shine brighter than any frog has ever seen, but his extra cleaning leads to a catastrophe! After his friends refuse to help, Elliot finds himself exhausted and all alone. Could the messy outcast Ned be his angel in disguise? Join Elliot, Ned, Bernard and Florence as they discover that true friendship is not based on appearances, but actions!
Author A.F. Morrissey
Born in the UK, raised in Australia, AF Morrissey is now living his mountain dream home in the Southern Interior of BC. When he isn't working, he can be found spending time with his family, and walking his dogs; the inspiration for the GARBAGE GUTS franchise.
Illustrator Marcela Gonzalez
Marcela was born in Mexico City, and studied at the National School of Visual Arts there before coming to Canada ten years ago. Since moving to their new country, they have taught painting and drawing classes, worked with numerous authors on projects, and painted the mural on the Downtown Library in Chilliwack.